Laying the foundation for your health
In some ways, one could say that chiropractic care is a bit like building a house - certain things have to happen in a particular order in order for everything to stand strong and work together correctly. When building a house, if you tried to build your walls before you had a solid foundation, your walls would be weak and eventually may even collapse. If you tried to build your roof before the walls were ready, you would run into the same problem. These concepts apply to your body as well, and chiropractic care addresses many common reasons why people experience pain and other health issues. If something is not right with your body's foundation, than that needs to be addressed before true health can be achieved. With chiropractic care, your body has to go through a particular plan of care in order to repair itself correctly and fully. There are three general phases of chiropractic care . . .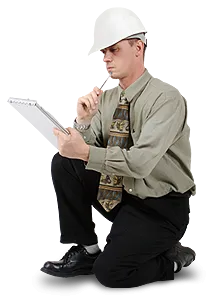 Phase 1: Pain Relief
It is our goal to get you out of pain as soon as possible. Depending on the severity of the underlying condition which is causing your pain, it is typical for a patient to need treatments 2-3 times per week for 4-12 weeks. During this time period, the Doctor will be recommending individualized stretches and dietary modifications to accelerate this process.
Phase 2: Spinal Strengthening and Stabilization
Once you are out of pain, it is important to strengthen and stabilize the spine. This will result in an improved posture and decreased risk of pain reoccurrence. Having proper posture is also crucial in order for the spine and attaching joints to function properly. Without proper posture, you will lose proper spinal function leading to future pain or injuries. It is important that you complete a series of exercises and stretches to work out balancing and strengthening the body. Studies show that it takes a minimum of 8 weeks in order to see a true physiologic improvement in this phase.
Phase 3: Maintenence
Once your body has reached its full potential through adopting a Chiropractic lifestyle, you are going to want to maintain it! Most of our healthiest patients come in anywhere from 1x/week - 1x/month. At this point, you will be more in tune with you body and can tell when it is time to come in for a tune up. People who are very active and have a strenuous job or training regimen are encouraged to come in more often than a sedentary or inactive person.